Grant, RFP and Business Plan and Writing Services – Firebird Business Consulting Ltd. – Saskatoon – Regina – Saskatchewan – Canada – United States
Business Plan and Writing Services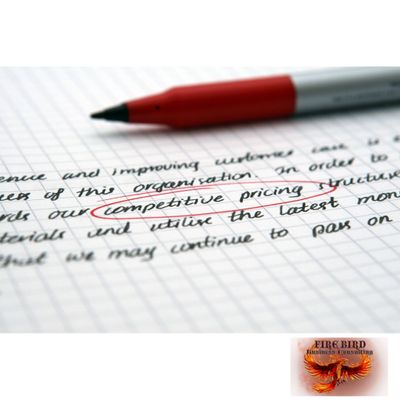 Business Plans and Writing Services
At Firebird Business Consulting Ltd. we work to serve in helping our clients understand the business and financial risks they will face whether they are a start-up company or seeking to expand and grow their current business operations.
Our Business Planning Service Team brings a wealth of corporate and entrepreneurial experience forward to help our clients in their planning process. The stronger the risk mitigated business plan the greater the chance for not only success in sustainability but business growth.
About our Services
1. We offer a free 1 hour consult to potential clients to make sure we understand our clients business needs, provide high level assessment and ultimately help enable our potential clients to determine their next steps.
2. Business planning services offered;
a) General consulting – with client to assess their business strategy looking at opportunity, risks vs reward. Consulting engagement will help client determine the feasibility and potential gaps with business model at early stage of planning.
b) Business consulting – on how to start-up or acquire a business such as what to do, how to secure financing and grants, how to build your concept into a plan with option of project management consulting to delivery.
c) Business plan and proposal writing – We have over 17 years of business expertise successful track record to produce professional business plans and proposals that are personalized and understood by our clients.
website: www.firebirdbusinessconsulting.ca
Rise from the ashes. Burst into flames and go to the next level with Firebird Business Consulting Ltd.
#NextLevel #Success #ConsultingConsultants #FirebirdBusinessConsulting #Saskatoon #yxe #BusinessDevelopment #Strategy #StrategicPlanning #Branding #BusinessPlans #BusinessConsulting #ManagementConsulting #SocialMedia #Advertising #WebsiteDevelopment #SEO #Ecommerce #Repost #Saskatchewan #Sask #BusinessConsultants #Canada #UnitedStates