Meridian Solar and Electric Inc. – serving Regina, Saskatoon, Moose Jaw, Prince Albert, Swift Current, Estevan, Yorkton, North Battleford, La Ronge and Saskatchewan
At Meridian, we are passionate about solar energy and the sustainable investment that it offers. Our team of trusted electricians are also capable of handling any electrical task that you require. With top-quality workmanship, personalized customer service, and down-home Saskatchewan roots.
ENERGY EFFICIENCY & SOLAR POWER
Cut power costs, while investing in the future with energy efficiency savings.
The staff of Meridian Solar & Electric are highly experienced in solar design, solar installation and consulting. We offer a variety of solar and energy saving solutions to meet your needs. We are here to help.
We are proud to offer roof or ground mounting systems, engineered racking, and equipment warranty options. Learn more about our Solar and Energy Efficiency options.
Even with the changes in the Saskatchewan's utility Net Metering Program, we are still installing solar within the province.
SERVICES OFFERED:
Turnkey grid-tied solar arrays.
Turnkey off-grid solar panel arrays (with knowledge and experience with batteries and storage)
Ground mount solar & solar tracking expertise.
Roof mount solar.
Power Factor Correction
Energy Audits and metering rentals.
Solar consulting available. Call for consulting rates.
Grant writing services availability
ELECTRICAL CONTRACTING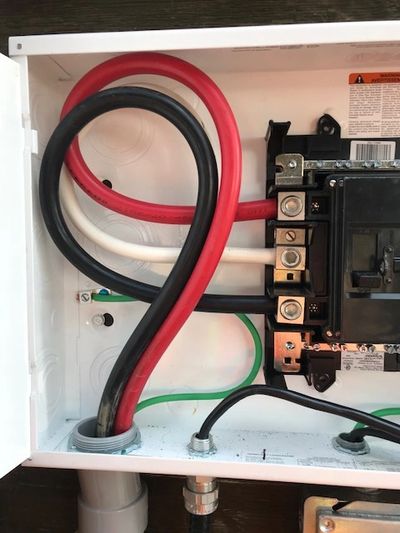 ELECTRICAL CONTRACTING
From rewiring to renovations to new builds, our team is ready to tackle any project that you need. No project is too big or too small for Meridian. We do high quality electrical work, always to Canadian Electrical Code standards, and always in the most affordable way possible for the customer.
We offer all types of electrical contracting services in agribusiness, commercial, residential and industrial settings. We also offer complete maintenance troubleshooting.
SERVICES OFFERED:
Panel swap and/or services upgrades for farmyards, bin yards or homes.
New build home/shop/garage wiring and lighting.
All renovations.
Surge protection and battery backup.
Top quality LED lighting retrofitting.
Yard light upgrade.
Hot tub hook up.
Surveillance camera sales and installation.
Aeration fan maintenance and repair.
Agricultural electrical contracting.
Trenching and mini back hoe work available.
Secondary line locates.
Proudly serving Regina, Moose Jaw, Weyburn, Estevan, Yorkton, Saskatoon, Prince Albert, Swift Current, La Ronge throughout Saskatchewan
www.meridiansolar.ca
#MeridianSolarElectric #Solar #Electrical #Commercial #Regina #MooseJaw #Weyburn #Estevan #Yorkton, #Saskatoon #PrinceAlbert #SwiftCurrent #LaRonge #throughout #Southern #Saskatchewan #Radville #SolarPower