CAROLE HILDEBRAND – BUSINESS CONSULTANT – PROJECT MANAGEMENT CONSULTING – SAFETY CONSULTING
Carole Hildebrand – Business Consultant – Project Management Consulting – Safety Consulting
Carole (Senior Business Consultant – Firebird Business Consulting Ltd.) began her career working in Calgary's Oil and Gas Industry in an accounting capacity both before and after her graduation from the University of Calgary. She would hone her accounting skills working with post secondary Student Financing at a technical institute. Using her keen business sense Carole first obtained the notion that she could further her entrepreneurial spirit by launching an idea in Saskatchewan. There she owned and operated an electronic repair business employing several people for 11 years. She was involved in every aspect of her business from marketing and procurement to customer relations and contract negotiations. The trend in the electronics repair business was leveling out and with newer and more disposable models entering the market Carole saw this as a need to transition. The demand for electronic repair would diminish and eventually would not support a successful business plan.
Carole returned to the workforce as a Research assistant at the University of Saskatchewan. There she would collect, organize and analyze the data collected by several medical professionals during a 5-year research study. This information she then compiled into a research abstract that focused on the health of children which was later published in a pediatric medical journal. The collection of data in this forum taught Carole that everything is important when looking at the big picture. When you are in business and you want to succeed you must take care of all the little details so that the big picture survives.
After the study was completed Carole moved on to the Manufacturing Industry where she took on a management role. There she once again maintained everything from marketing and procurement to customer relations and contract negotiations. She developed an increased insight into the detail-oriented workflow of trade related professions. It was in this time that Carole obtained several certifications related to Safety management. The need to be safe during a project spurred her to take a closer look at how a project was managed and how the time lost drove down revenue. It was here that she obtained a masters certificate in project management from the University of Saskatchewan and began to apply these skills ensuring that projects were completed on time and on budget.
It did not take long for her skills to be noticed and she was requested to join as a partner in safety consulting company. Several valuable contracts were obtained during her time there developing safety management plans for companies. However, the main thing that was not factored into the business plan was that most companies felt that safety was not a revenue generating venture and would gamble not having one to avoid the expense. This lesson provided Carole with one of her most valuable tools. The ability to gauge a market is not just based on the little details and the notion that it should succeed. Success is also gauged on who you are selling your product to and that just because they need something does not mean they want it.
Carole took these lessons and began teaching these and other principles to business owners as a consultant. Many success stories were generated with one compelling underlying notion…that being a business owner and being an entrepreneur were two very different things. Anyone can own a business but in order to really succeed at it you must also have the entrepreneurial spirit. By spirit she means not only an investment of your hard-earned dollars but you must also have a desire to drive your business forward.
Carole – Senior Business Consultant – is a major component to the success of Firebird Business Consulting Ltd.
Keep your rear-view mirror small because looking behind you only prevents you from seeing where you are going.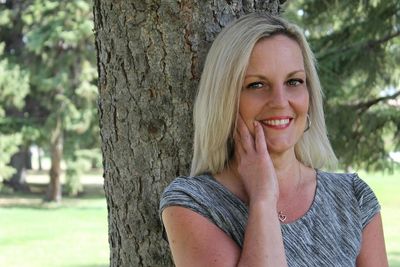 Carole Hildebrand – Business Consultant – Project Management – Safety Consultant